Goldfinch
Goldfinch Room is a Lower Elementary classroom for levels 1-3 on the Toledo Campus. Natalie Fisher and Tonya Reynolds are the classroom's co-teachers.
10
Feb
Busy Week in Goldfinch Room!
Posted by Goldfinch
Students in the Goldfinch Classroom have been busy with numerous activities this week!  Students celebrated Mardi Gras with masks, beads, and books.  Thank you to Yvonne for bringing in her love of Mardi Gras to the classroom and sharing her experiences.  All levels are working on research and/or maps of North America and the USA.  First level is creating special Valentine's Day posters to bring home on Friday. Students are also researching presidents for special President Day sharing.
Thank you to Molly Zraik for coming in and helping back banana muffins this week as well!  Students loved the muffins and one even mentioned, "These are so much better than the store bought muffins!"  The joys of Montessori include fanning the flame of curiosity through research, teaching practical life skills such as baking, and honoring the many holidays we are privileged to celebrate in the USA.  Of course, we still have the Valentine's Day party to look forward to! Oh, how we love, love, love the Montessori classroom!
.
10
Feb
Have You Filled a Bucket Today?
Posted by Goldfinch
Mystery Reader, Michele Mawad shared two books with the Goldfinch community on Monday, February 8th. One book talked about filling buckets.  You might be thinking, "What kind of bucket?" Everyone carries an invisible bucket around to hold good feelings and thoughts.  You need others to fill your bucket, and others need you to fill their bucket.  How can you fill a bucket?  Show love to someone by a kind word, a smile, or a hug.  The wonderful thing is when you fill someone's bucket it also makes you feel good inside and fills your bucket! I would highly recommend rereading Have You Filled A Bucket Today? with your child.  You learn something new every time!
Michele also shared Birdsongs with the class.  Students joined in as each bird sang it's special song.  Michele also brought in supplies for each student to create his/her own bird feeder at home. Thanks Michele!
03
Feb
Celebrating 100 Days of Learning!
Posted by Goldfinch
What creative and unique items were brought in for our 100th day celebration!  From 100 photos, to 100 gumballs, to 100 Popsicle sticks, the ideas were clever. Sharing our 100 day items was part of this special day as well as building and creating with various objects.  Students made creations with Legos, cups, buttons, wooden and magnetic blocks, and Lincoln logs.  Crafts were abound in our room with pictures using 100 items such as cotton balls, beads, straws, beans, and seeds.  Movement opportunities included tossing a balloon 100 times, doing 50 jumping jacks and 50 crossovers, or standing on our balance board for 100 seconds. Thanks for all of the parent support that made these projects such a success.
02
Feb
Living in the U.S.A.
Posted by Goldfinch
During the month of February third level students will be asked to study the U.S.A/ states and capitals at home and during work time.  Students will need to be able to locate and label the states and their capitals by the end of February.  Homemade flash cards, games on the web, and practicing here at school are all ways to help your child.  Students begin learning the states and capitals in first and second level.  For many students, this will be a review.  For others, it may take daily work with the United States in order to learn locations and capitals.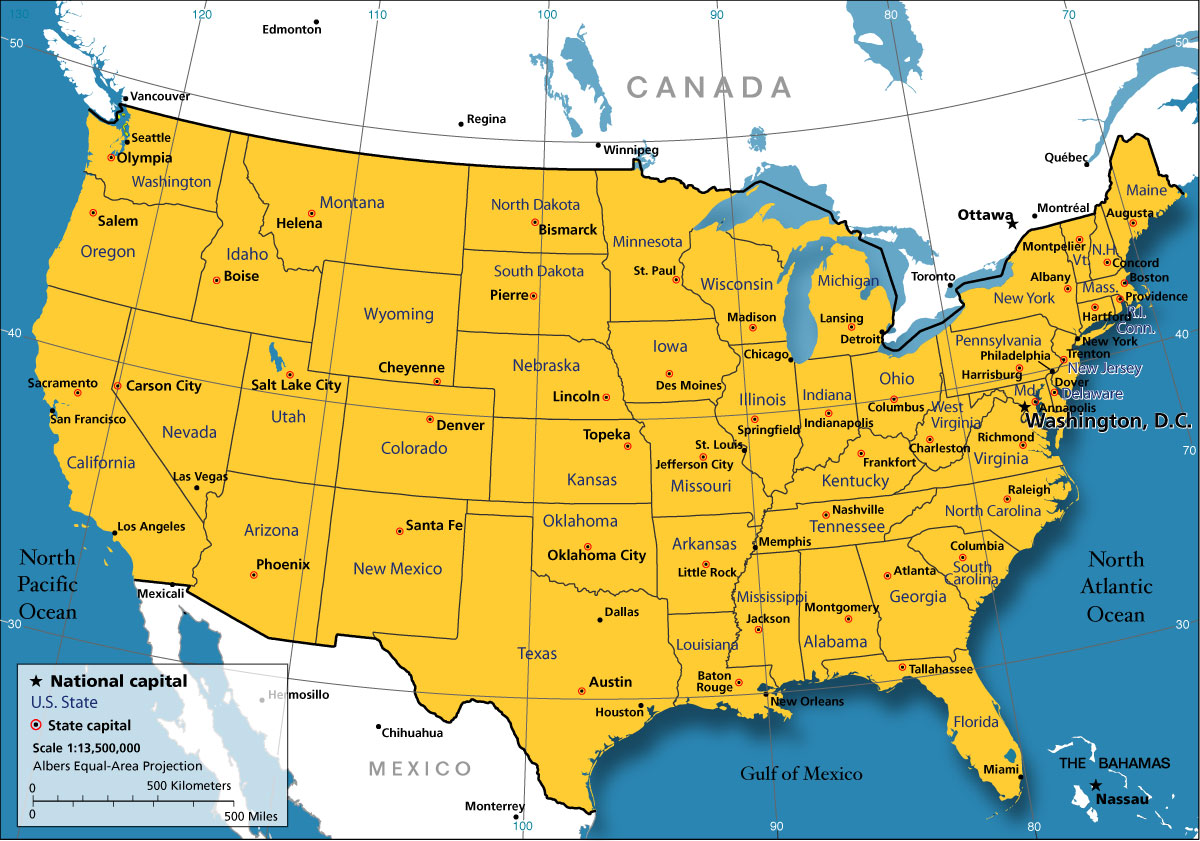 29
Jan
February Preview and Reminders
Posted by Goldfinch
Welcome to February- the month of love and fun! 
  February can be a cold and windy month.  Please have winter coats, gloves, hats, and boots for children when weather dictates.  We try to get the students outside as much as possible. 

Ask your child if he/she needs a refill on pencils, crayons, colored pencils, glue sticks, or erasers.

Our classroom is warm at times and chilly at times.  Please dress your student in layers if he/she is often too hot or cold.

Second and Third level students should continue to read for AR and study math facts each nigh.  If your child is in spelling with Tonya all spelling tests are now on Wednesdays.

Second and Third level students should continue to practice for weekly Thursday fact tests.  It is critical that your child practice nightly.
We have a busy month ahead filled with many learning activities!
February 3- 100's Day- See past blog for more information.

February 5- Official publishing date of

The Flying Thief

, our class book

February 13- Valentine's Day- See past blog for more information

date to be determined- Health Worker's Day- information coming soon
Language/Reading- 1st level is concentrating on the Noun Family, Sentence Analysis, and reading with fluency.  2nd level is working hard to create Super Second Level Sentences, reading with FLEESC (ask your child what this stands for), and beginning the advanced sentence analysis.  3rd level will continue working on Daily Language Reviews, editing, and paragraph writing. 
Geography- 1st level is learning about the Declaration of Independence, Constitution, labeling a map of the USA and beginning a study of South America.  2nd level is concentrating on learning the states and capitals of the USA, regions of the USA, writing a state research, and beginning a study of South America.  3rd level will be tested on the states and capitals of the USA (more information to come on this), North American country research, a famous person from the USA research and beginning a study on South America. 
Zoology- All grade levels will be concluding their adventures in the US woodlands.  We studied the layers of the forest with a focus on woodland mammals.  Level one students painted the layers of the forest and filled it with mammals.  Level 2 and three students researched a mammal that lives in the forest.  Next, we are headed out west to examine the desert habitat.  We will focus on the plants, terrain, and reptiles that fill this dry habitat.  If there is time, we will zoom down to South America and learn all about rain forests.  From the unique trees and animals, to the amazing food webs, our Amazon adventures will be quite a trip for the Goldfinch children.  
Math- Level 1 students are studying subtraction facts, larger equations, and story problems.  They will continue their study of fractions and begin learning to add and subtract fractions with common denominators.  Counting money using our money drawers will be continue to occur regularly. In geometry, the first graders will learn the names of triangles by sides.  Level 2 students will dig deeper into multiplication facts and larger equations.  They will be working on making change with money.  Level 2 students will work on solving addition and subtraction story problems by looking at clue words.  Level 3 students will study area and perimeter.  They will work on changing improper fractions into mixed numerals.  Solving long division equations will also be practiced using single and double digit divisors. For all grades, place value, fact work, money, story problems, and time concepts are practiced on an ongoing basis.