Goldfinch
Goldfinch Room is a Lower Elementary classroom for levels 1-3 on the Toledo Campus. Natalie Fisher and Tonya Reynolds are the classroom's co-teachers.
23
Nov
Who was the Mystery Reader today?
Posted by Goldfinch
We were lucky enough to have two mystery readers today!  One of the mystery readers has visited over 20 sates and the other has visited 20 countries.  One of our mystery readers attended West Side Montessori 30 years ago! One of our mystery readers is a twin! Who are we describing?!?!
Amanda and Seth Metzger visited our classroom with their daugher Lauren's favorite book Going Places written by Peter and Paul Reynolds. (By the way, Peter and Paul are twins too!)
Going Places is a story about two friends entering a contest to build a go-cart and race it.  Everyone was given the same kit  with exactly the same pieces for creating their go-cart.  However, Maya used her imagination and thought "out of the box" in her creation.  Working together with her friend Rafael, Maya creates a unique go-cart. The Intelligent Eagles worked together as a team to create a go-cart too.  How fun!   This book is dedicated to all the great thinkers who have gone above and beyond and to a social studies teacher, who dared his students to have original ideas. Allow your children to soar to the highest heights with their creative thinking!  Thank you Seth and Amanda for bringing in this wonderful book !
23
Nov
What's Coming Up in December?
Posted by Goldfinch
Wow!  We are already to the end of 2015!  Here are some of the exciting things happening in December!
Language and Reading- Our rough draft of the story we are publishing is written!  The community worked together to create a wonderful mystery.  Groups of students in first, second, and third level worked together to write the beginning, middle, and end of our mystery.  In December each student will write and illustrate a page for the book.  Early in December order forms will be sent home so you can order your own copy of this terrific book!
Geography- We will continue to study the world around us. 
1st level- First level will be introduced to basic map skills such as directions and how to read a map.  They will also take part in creating a map.
2nd level- Students will continue to develop their basic map skills through identifying hemispheres, the equator, cardinal and intermediate directions, and parts of a map.
3rd level- Students will dive deep into mountains, rivers, glaciers, and icebergs. 
If anyone has pictures or items they would like to share or discuss concerning any of these topics please let us know.  We love having parents into our classroom to share their experiences and knowledge of the world around us!
Zoology- The students will explore many of the nine phyla of animals that live in the coral reef.  Students will explore sponges, coral, jellyfish, sea stars, and many of the fish in this special habitat.  
1st level- Students will study the parts and characteristics of fish and coral.  They will explore the coral reef habitat through stories and hands-on projects.  They will even get to make a coral reef model.
2nd level- Students will review their study of fish and spend more time studying the invertebrates like, sponges, coral, and sea stars.  They will also learn about the different types of reefs and make one.  Finally, these students will learn how unique and endangered these habitats are to us.
3rd level-  Students will complete all of the level two topics from above, as well as, put on a Reader's Theater play for the class based on the book entitled, A House for a Hermit Crab.
In math, students continue to progress with the Montessori math material that fits their needs.  First level is working on adding, telling time to the 15 minutes, and reading and understanding graphs.  Second level students are working on lots of multiplication and story problems.  Third level has been studying lines in geometry, elapsed telling time, and graphing.  Students in third grade are working on various Montessori math materials.
23
Nov
Books Make Great Presents!
Posted by Goldfinch
Every child will be coming home today with the Scholastic Books order forms.  Please note that the order date is changed in order to ensure delivery before winter break. Reading, relaxing, and enjoying the many adventures books take you on is a wonderful way to spend winter break with your child. Passion for reading comes from the joy a reader receives when reading. What better way to help develop that passion then by purchasing books as a present for your child.  Enjoy!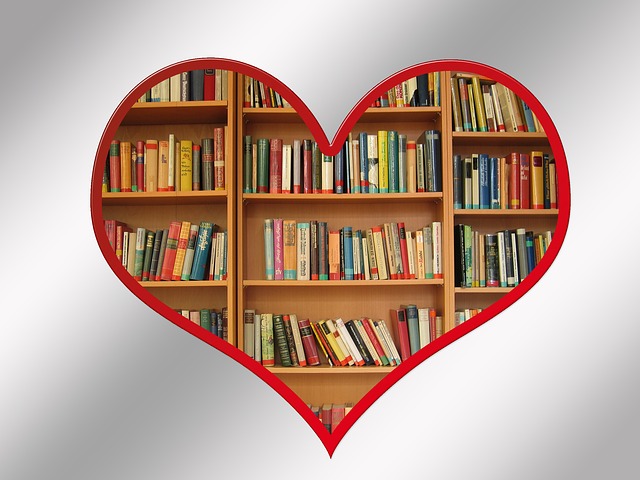 20
Nov
Vacation Home Needed for Class Gecko
Posted by Goldfinch
Our pet gecko, Ginger, needs a home for the Thanksgiving and winter vacations.  The gecko is pretty low maintenance.  It needs to be near an outlet for its heating pad.  It eats crickets and meal worms.  For the Thanksgiving break, you could pick it up on Tuesday after school and return it the following Tuesday morning.  It may need fresh crickets so you'd have to be willing to head to the pet store.  I can provide full details.  Please let Natalie know if you are interested in gecko sitting.   Thanks for considering it!
19
Nov
No spelling tests on December 2nd or 3rd
Posted by Goldfinch
Thanksgiving break is a time for relaxation and family.  My wish for each of your families over this break is that you have time to read, cuddle, play, and enjoy the many blessings that surround you.  Consequently, there will not be a spelling test on December 2nd or 3rd.  The new spelling words will be sent home the first week of December and the first test will be December 9th for second level and December 10th for third level.  Enjoy the break with your family!
---